If you wish to play some really amazing and fun online games but don't want to invest in a console or a high-end PC then you don't have to actually because you can play some of the most amazing multiplayer games on your Android phone. You can play with people from around the world, you can play with your friends via Bluetooth/Wifi, you can play on one single device, and you can even play with people on other platform like iOS and Windows Phones. If you are interested then we have the perfect selection of multiplayer games that you can play with anyone you like.
Wifi Multiplayer Android Games
1. BombSquad (Free)
BombSquad is a mixture of different mini-games that you can play with up to 8 players locally over Wifi. Just connect with other Android phones via Wifi and bomb away. Play mini-games like bomb hockey, capture the flag, etc against or with your friends. Create teams of players and play against each other in a tough and explosive game filled with exciting graphics and an addictive gameplay for everyone.
2. Call of Duty: Black Ops Zombies (Free)
Team up with up to 4 other players over Wifi and send the zombies back to where they came from. The iconic Call of Duty franchise comes to the Android platform with a unique new Call of Duty: Black Ops Zombies title. This game puts you in a tough spot with the undead. Bring your team of soldiers together and help save the city from this wide zombie outbreak. Use the most powerful weapons. You will need your friends to take on the heavy waves of zombies, so make sure to bring a party to this game.
3. Lara Croft: Guardian of Light (Paid $3.99)
This is a different take on Lara Croft and Tomb Raider games in general. Lara Croft: Guardian of Light is a perfect mix of RPG and shooter games that takes you into the adventurous world of Lara croft. Best of all, in this game you can team up with friends to go treasure hunting, monster shooting, and of course, tomb raiding. Solve puzzles and get into epic battles with different powerful bosses. The game has a top-down perspective and an intuitive control scheme to make the gameplay smoother than ever. This is the perfect game if you are looking for an adventure.
4. NBA JAM (Paid $5.99)
One of the finest EA sports games ever. NBA JAM is all about over the top basketball action and some fun. This is an arcade basketball game that's less competitive and more fun. Play it with a friend via Wifi for a 2 on 2 basketball action. Perform insane dunks, high flying moves, and sensational moves to outplay your opponent and win the match. This game is all about being creative with the ball. If you know how to dunk then you're already good to go.
5. Real Steel (Free)
This game is based on the movie and you get to assemble and train your own mechanical boxing robot to kick some real robo-behind. The game is action packed and all about the mechanical brutality in the ring. You can collect different robots even the champions from the movie are available and go head to head against other people in Wifi matches. Different fighting modes give the game even more replay value and you can even train in the sparring mode just like Hugh Jackman did in the movie.
Online Multiplayer Android Games
1. PUBG Mobile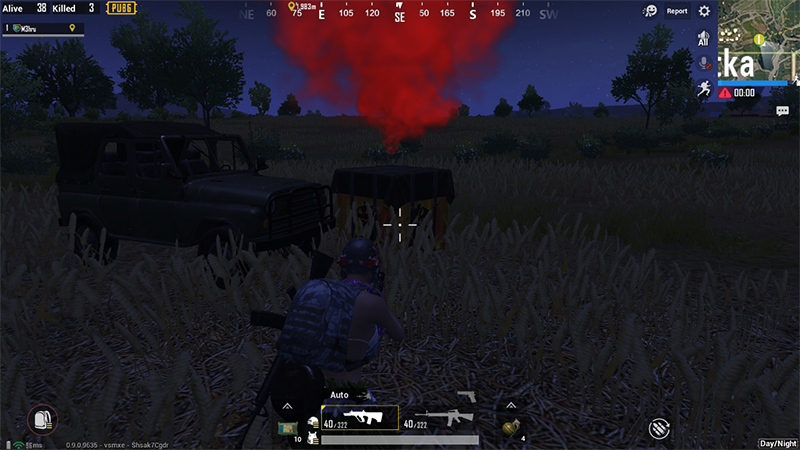 PUBG Mobile is undoubtedly one of the best online multiplayer Android games right now. If you've been living under a rock, here's what PUBG Mobile is all about: it's a battle royale game where 100 players drop down on an island to gather weapons, and fight to become the last man (or squad) standing. The game has a solo mode, a duos mode, and a squad mode so you can team up with friends and fight for a Chicken Dinner. Lately, PUBG Mobile has also added an Arcade mode, multiple new maps, and even a night mode in Erangel (one of the maps in PUBG). There are a variety of weapons you can use, along with hand grenades, smoke grenades, health kits, and a lot more.
If you're new to playing PUBG Mobile, you can check out our article on PUBG Mobile tips and tricks as well to get a jump start on your Chicken Dinner.
Download PUBG Mobile from the Play Store (Free)
2. Fortnite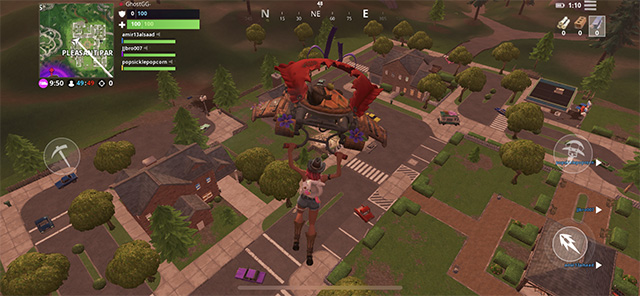 Fortnite is another game that needs no introduction. This is also a battle royale game that's really fun to play online against other players. Fortnite is considerably different from PUBG though, it uses cartoonish graphics and a lot of fun elements to make the game lighthearted. Plus there's a whole building mechanism involved here that no other online Android multiplayer game offers. The game also gets fresh content with weekly patches so no matter when you drop down to play the game, there will be something new happening in it. It's a really awesome game, but it can be quite difficult to master thanks to the difficult gun mechanics and building system that is central to playing it.
Download Fortnite from Epic Games (Free)
3. Modern Combat 5: Blackout (Free)
You don't need Call of Duty or Battlefield on your Android device when you can already play Modern Combat 5: Blackout. This is one of the most amazing looking games you will ever play on your Android device. The online multiplayer is all about teaming up with your friends and going all out on the enemy team. It's all tactical warfare, you have all the weapons, explosives at your hand and you need to use the firepower to destroy your enemies. You can chat with your friends and also see how you are doing on the leaderboards.
4. Mortal Kombat X (Free)
Flawless victory is what you are looking for in Mortal Kombat X. This is one of the most brutal and violent fighting game you will ever play. The biggest console fighting game is now available on your Android and you can beat the living colors of life out of people in this gore-filled game. Choose one your favorite iconic fighter from the franchise, create your 3-player team, and go head to head against other players from around the world. Break them, destroy them, and perform your most brutal fatalities in this legendary fighting game.
5. N.O.V.A 3 Freedom Edition (Free)
If any game comes any closer to Halo, in terms of gameplay and action then it definitely has to be N.O.V.A 3 Freedom Edition on the Android platform. This game feels like Halo for the mobile platform and it delivers one of the best and explosive action. It's a sci-fi FPS that delivers amazing graphics, great action, and an engaging multiplayer with nearly 7 different modes to keep you hooked. Go all out in a 12-player multiplayer battle. Use vehicles together with your team and wreak havoc on your foes. This game is all about being fast and striking hard.
6. 8 Ball Pool (Free)
If you are not into violence and shooting then we've got something really calm and cool for you. If you are a fan of billiards then this is the game for you. 8 Ball Pool is one of the most popular games available on Android, Facebook, and multiple other platforms. This game lets you play online with other players on the Internet. If you are skilled in the pool game then you can try your hand at multiplayer play to see how good you actually are at 8 Ball Pool when playing against the world.
7. Order & Chaos 2: Redemption (Free)
Gather a team of mighty heroes to fight massive and scary monsters or just go head to head with each other in the battle arena. Order & Chaos 2: Redemption is a massive multiplayer online game that has a vast world full of different characters and monsters. Choose your character's class and become a mighty warrior or a sorcerer. Embark on the biggest journey, complete hundreds of quests alongside your friends or just solo. This game offers a wide multiplayer experience that's connected through the Internet throughout the world.
Source:- https://beebom.com/multiplayer-games-android/